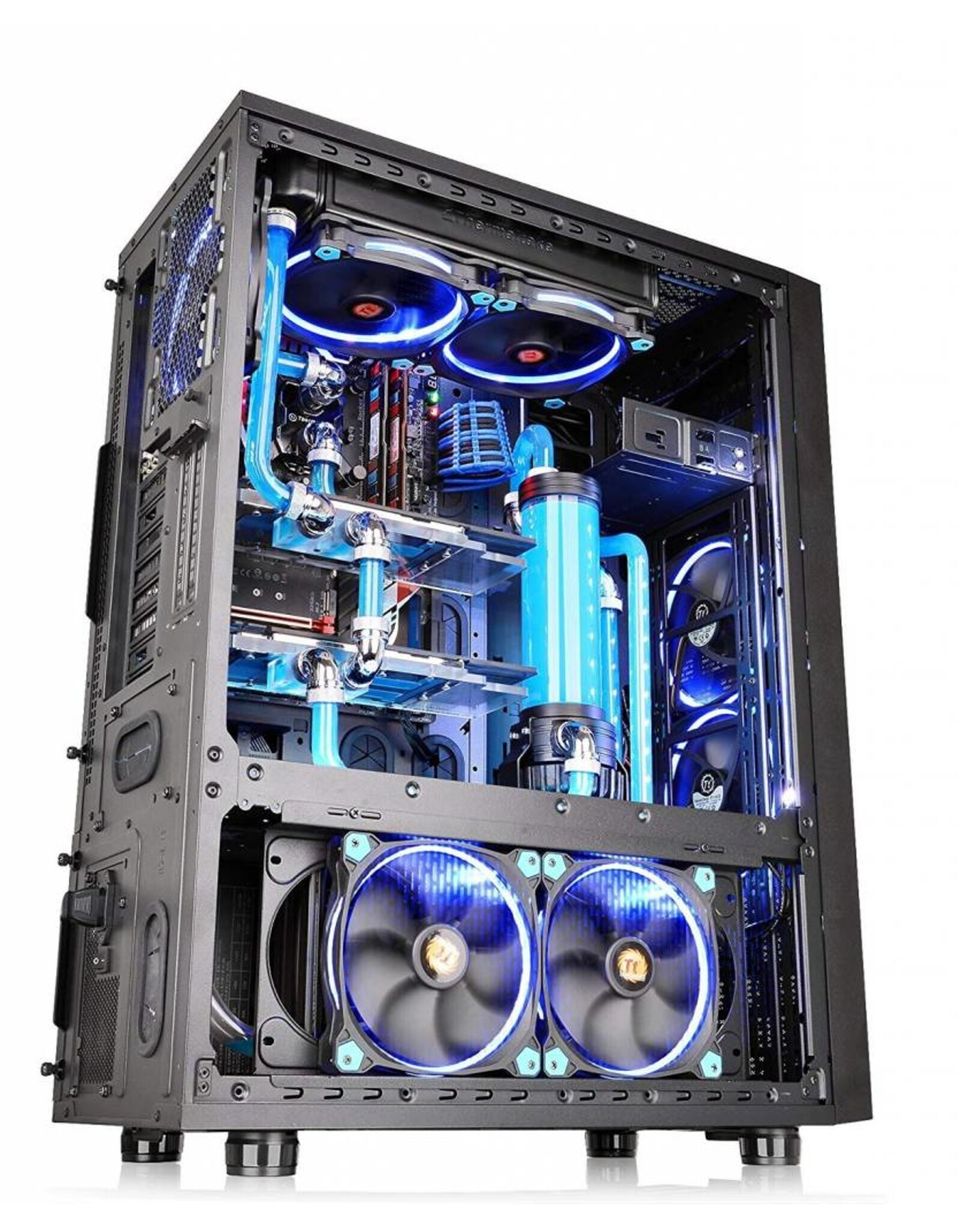 Build Your Own PC

for Gaming or Work

──
In the early days of digital computers, custom-built desktops were the
only
computers. Everyone in the tech industry was still figuring out what various configurations of components could do and what elements they needed for their particular computing needs.
Now, most computer purchases have a small custom element; if you shop online for a computer (laptop or desktop), you generally get a limited scope of selections for what the retailer can include. However, as technology has a larger and larger role in our everyday lives, it's becoming more apparent how returning to the practice of buying computer parts online or in a store to create your own PC can give you a superior tool for work and for fun.
Custom Built Gaming

Laptops and Desktops

──
One of the key roles for Computer Central is being one of the top computer building companies in the Treasure Valley. We build custom gaming computers perfect for multiplayer, live-streaming action equipped with the best graphics cards in the industry, and so much more! We can help you choose and buy:
The best processors for gaming

The best video graphics cards

Which CPUs are best for gaming

The best gaming motherboard (MOBO)

The best memory for gaming

The best networking options so you can keep up with your gaming friends
In short, if you need it, we'll help you find it. And if you have questions, our experts can answer them. To check out our existing retail options,
go to our online retail page.
Business PC Builds

- Desktops and Laptops

──
While building gaming machines is something we know and do exceptionally well, we also see so much room for growth in businesses and entire industries taking time to learn about and install unique computer systems. 
We have the power and expertise to design, develop, and create computer networks of all sizes, capabilities, and functions. Systems that are perfect for large corporate, education, and government industries. Industry-specific computer systems can take your business to the next level. And with the best customer service in the Boise area, we will not only help you build your custom computer system, but we will help you maintain it with our extraordinary technical support. Our support options can include:

A WORD

from Satisfied Customers

 
"Great outfit. Emailed a request for quotation for a custom gaming PC build. Got a quote back quickly and they were very flexible with making changes. They had it built in about a week and it came out awesome. I had some trouble installing an SSD, so I took the new PC back a few days later. They made some BIOS changes and fixed it in a few minutes at no charge."
- Anonymous
"Not the cheapest prices on parts, build cost was very reasonable, great quality, and they are much more professional than several other local outfits I looked into."

- Martin K.

Whether you're looking to enhance your leisure or your labor, Computer Central is the answer. Read above how one of our customers responded to our custom build for him, and then call (208) 938-6300 to learn how we can help you, too.