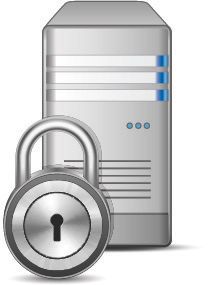 Network and

Internet Security

Services in Boise, ID

──
The internet has brought us a lot of great things. It's also exposed us to some security risks in our personal lives and businesses that we didn't have before. Computer Central is aware of these changes and our staff are prepared to help keep your information safe.
Instead of considering virus removal to be the way to keep your computer running, you can be much more secure and efficient if you have a virus prevention strategy in place first. Also, when you pair an anti-virus strategy with a
data backup and recovery service
, your PC is about as safe as it can be.
Anti-virus Software and

Virus Removal

Services

──
There are so many options marketed as anti-virus or intrusion prevention systems that it's difficult to tell which is actually helpful in your specific situation. Computer Central has excellent customer service providers who listen to what you need and have the experience to back up their advice and work. Computer Central can:
Recognize signs of a computer virus.

Install anti-virus software.

Complete professional virus, malware, and spyware removal.

Run a comprehensive anti-virus scan.

Let Computer Central be your primary source for system security testing, from wifi to intranet security. With us as your top source of anti-virus protection, your PC can run faster and your data is safer. We serve the Boise, Meridian, Eagle area and would love to help you. Call
(208) 938-6300
and
contact us
today.